Оригинал: http://edgytruth.com/2015/07/10/this-video-shows-how-big-pharma-gets-drs-to-kill-patients/#, там же видео. Интерес представляет собой картинка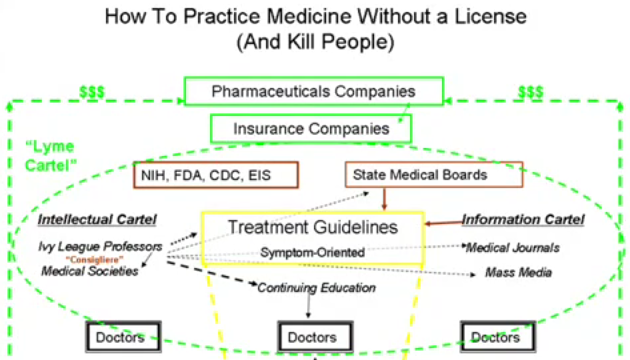 The first thing Big Pharma does is get them to treat symptoms.

After that, well, this video is both eye opening and depressing in the way that it quickly breaks down the relationships between what is referred to as "cartels" for Big Pharma and Insurance Companies; and how those relationships influence a deadly experience for patients.

The influence by Big Pharma is an incredible, profit driven machine that's literally corrupting our health industry.